SOP/SOS Collecting
The Sands of Time will bury the achievements of even the most renowned warriors, and even the most glorious tale will be forgotten as time goes by, but the echoes of past battles still resound across Sosaria, giving birth to ancient spirits, hungry for the remains of forgotten wars.
They have come back to the earth to collect the spoils of one thousand and more bloody battles, and in return, they will gift the bravest warriors with unreckoned powers, the like of which had never been heard in all Sosaria until now.
NPCs involved in the collection of SOP/SOS are:
Dirma, in Lord British Castle in Britain [Trammel]
Saal, present in all the faction's headquarter. [Felucca]
The NPCs will accept your scrolls (except Tailoring and Blacksmith)
bestowing you reputation points*, which you can use from other NPC: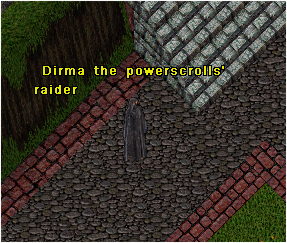 Gustav, in Lord British Castle in Britain [Trammel]
Alý, in TB faction's headquarter
Mock, in COM faction's headquarter
Ren, in MIN faction's headquarter
Baal, in SL faction's headquarter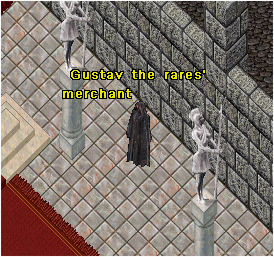 The available rewards for your precious scrolls are shown below
* Keep in mind that the Reputation Point are related to a single pg, not at all the account, so remember to always deliver the sop with the same character.
Rewards
Online Now
23 anonymous
Visits:
43215598